Gilmore's 5th annual Jingle Bell Walk was held on Tuesday, December 1st and was a big success in so many ways. Our students – with their signs, bells and cheers – walked through the Heights community and around Seton Villa Retirement Centre, spreading cheer to our seniors and letting the community know about our upcoming food drive.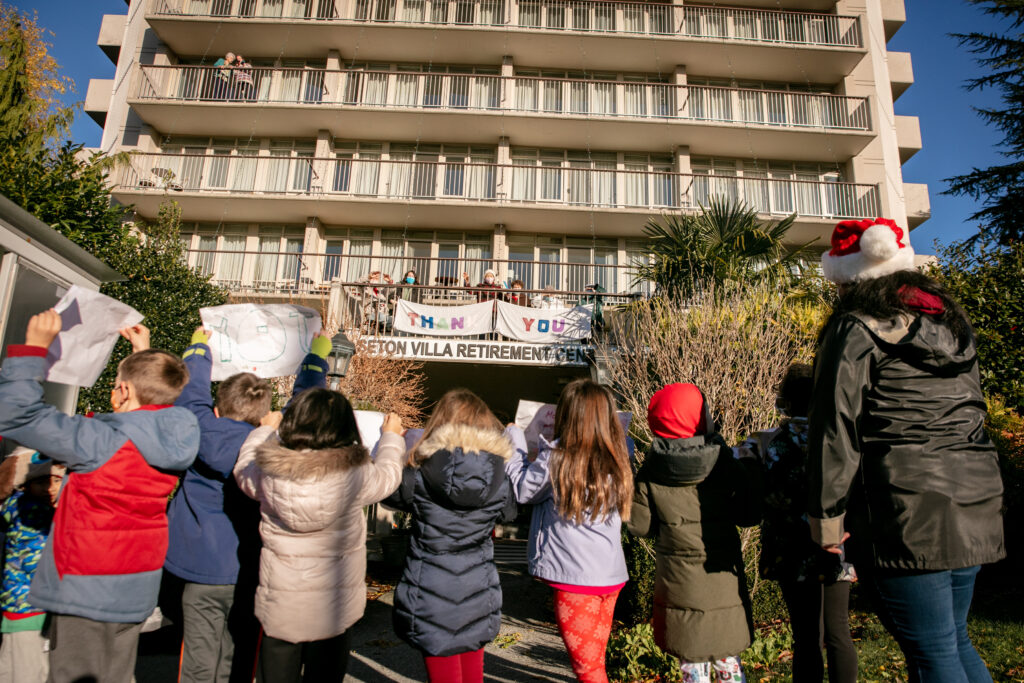 Carolers from Burnaby Family Life were stationed across the street from the entrance to Seton Villa and greatly added to the festivities!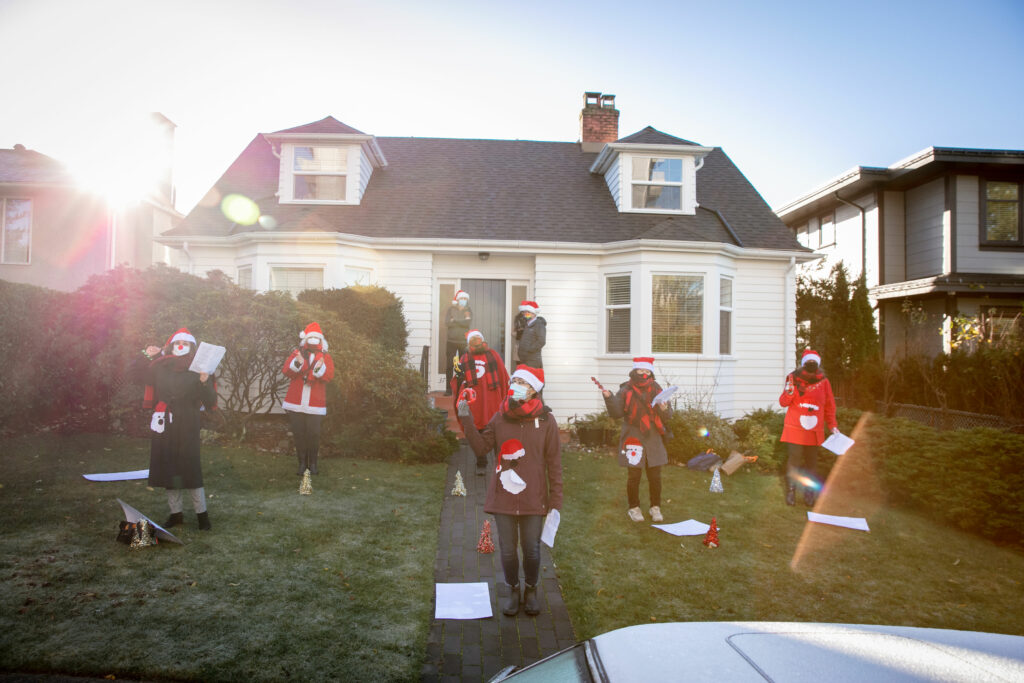 We had a beautiful sunny day and seeing all of our students and teachers cheering, smiling and singing really showed how much everyone enjoyed this community outing.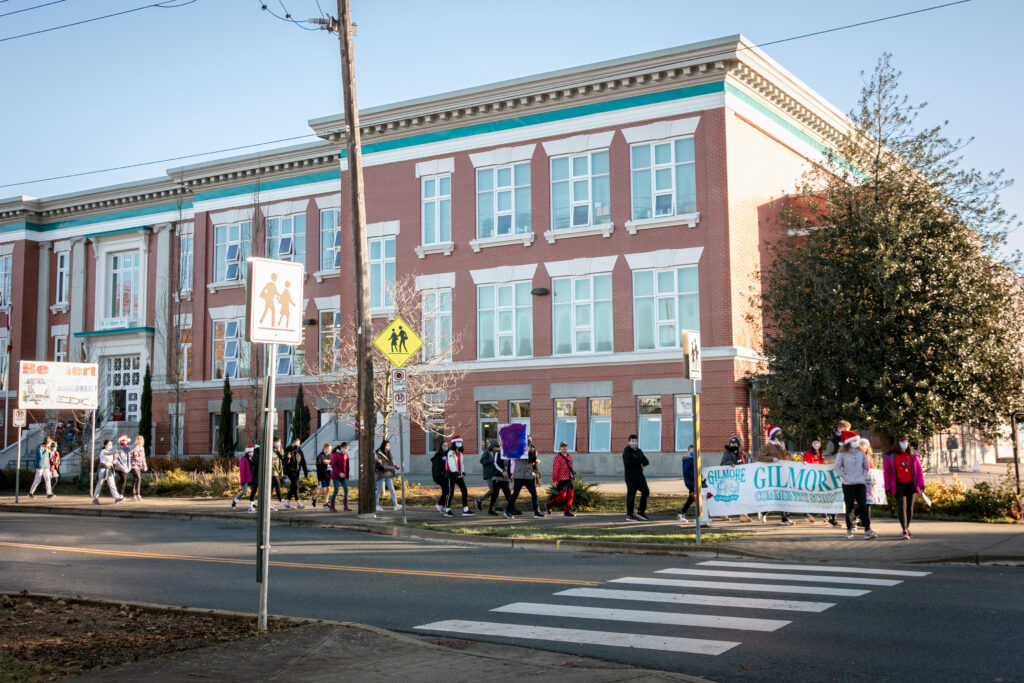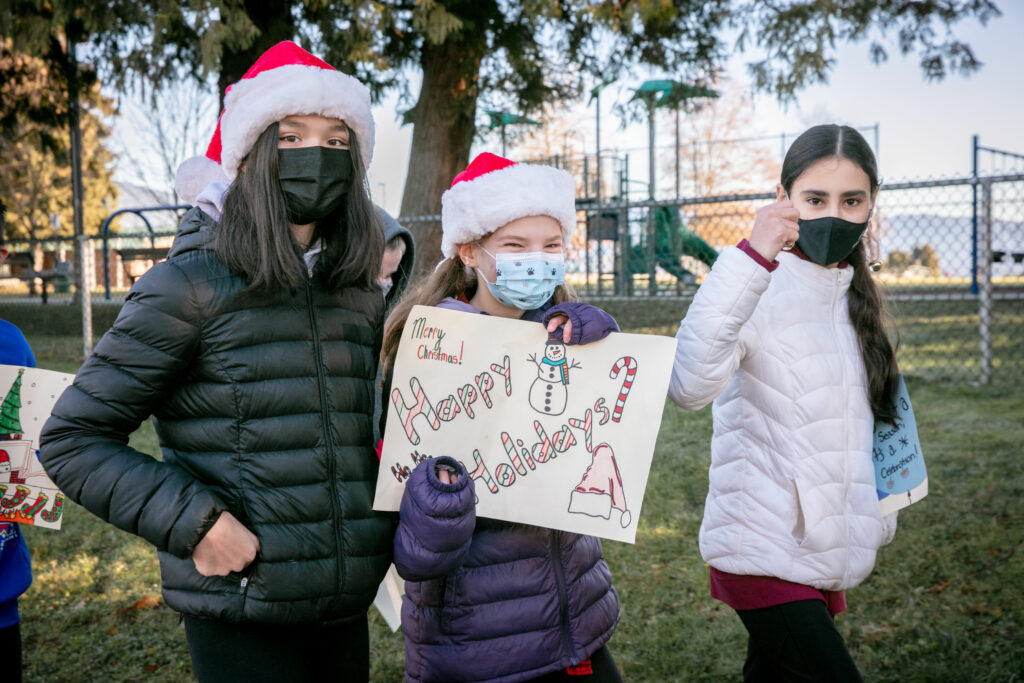 With changes due to the District's Covid-19 health and safety guidelines, instead of picking up food throughout the neighbourhood this year, we had the Jingle Bell Food Drive(thru) on Friday, December 4th at the school. The turnout was amazing and we were able to collect a significant amount of food (and donations!) to fill the community office's emergency food cupboard. Way to go Gilmore Community! Your generosity is amazing and greatly appreciated.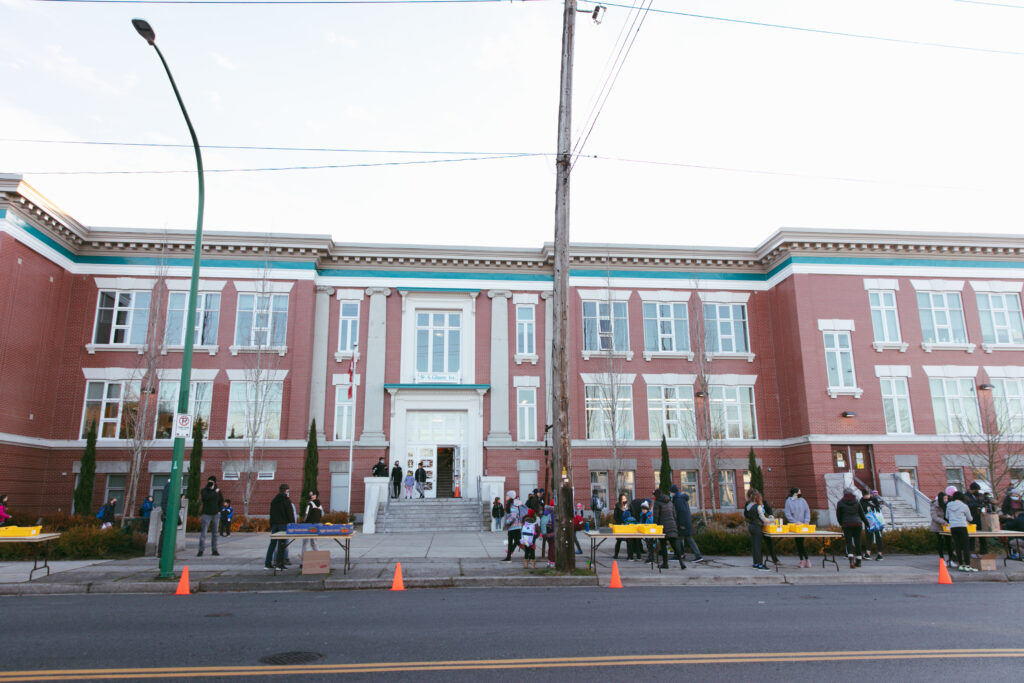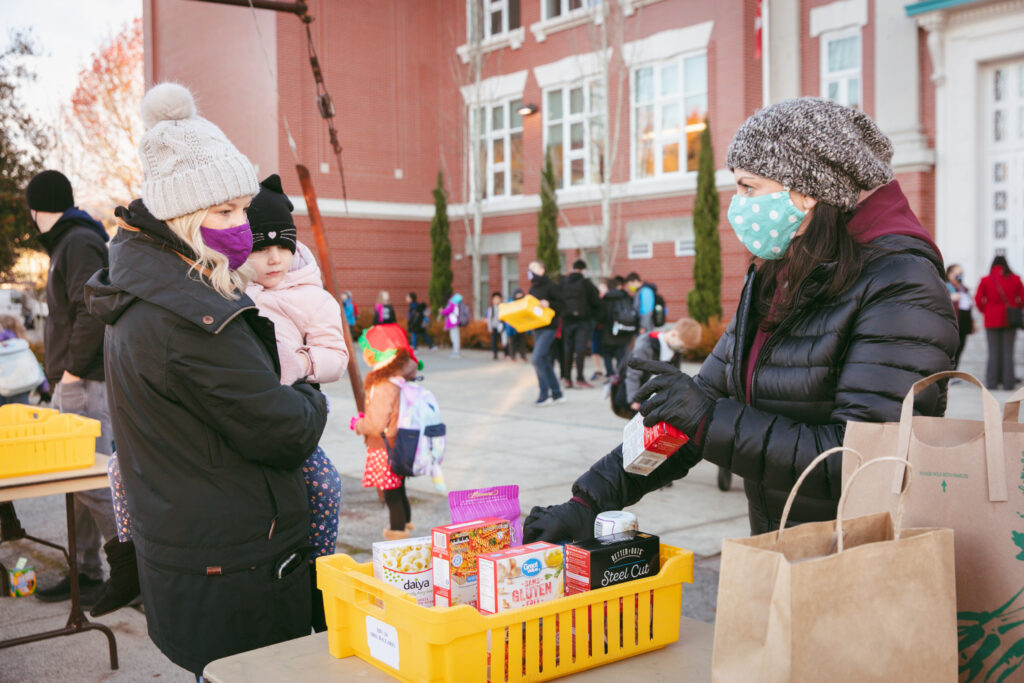 We would like to thank all of our parent volunteers for coming out and helping at the Food Drive. We would also like to thank Ms. Longeau's class for helping to sort and 'shuttle' the food into the school. Great job, everybody!
And lastly, we would like to give a big heartfelt thanks to Mr. Morton for starting this wonderful tradition and to all of the teachers and staff for taking time out of their teaching schedule to walk with the students and to ensure that this event was a tremendous success. We appreciate all of the work and energy you put in to making Gilmore such a fantastic school and learning environment. ~ Marcy McCabe & Teresa Zaitsoff, Gilmore Community Council Co-Chairs