2022-02-18
Music Bingo Summary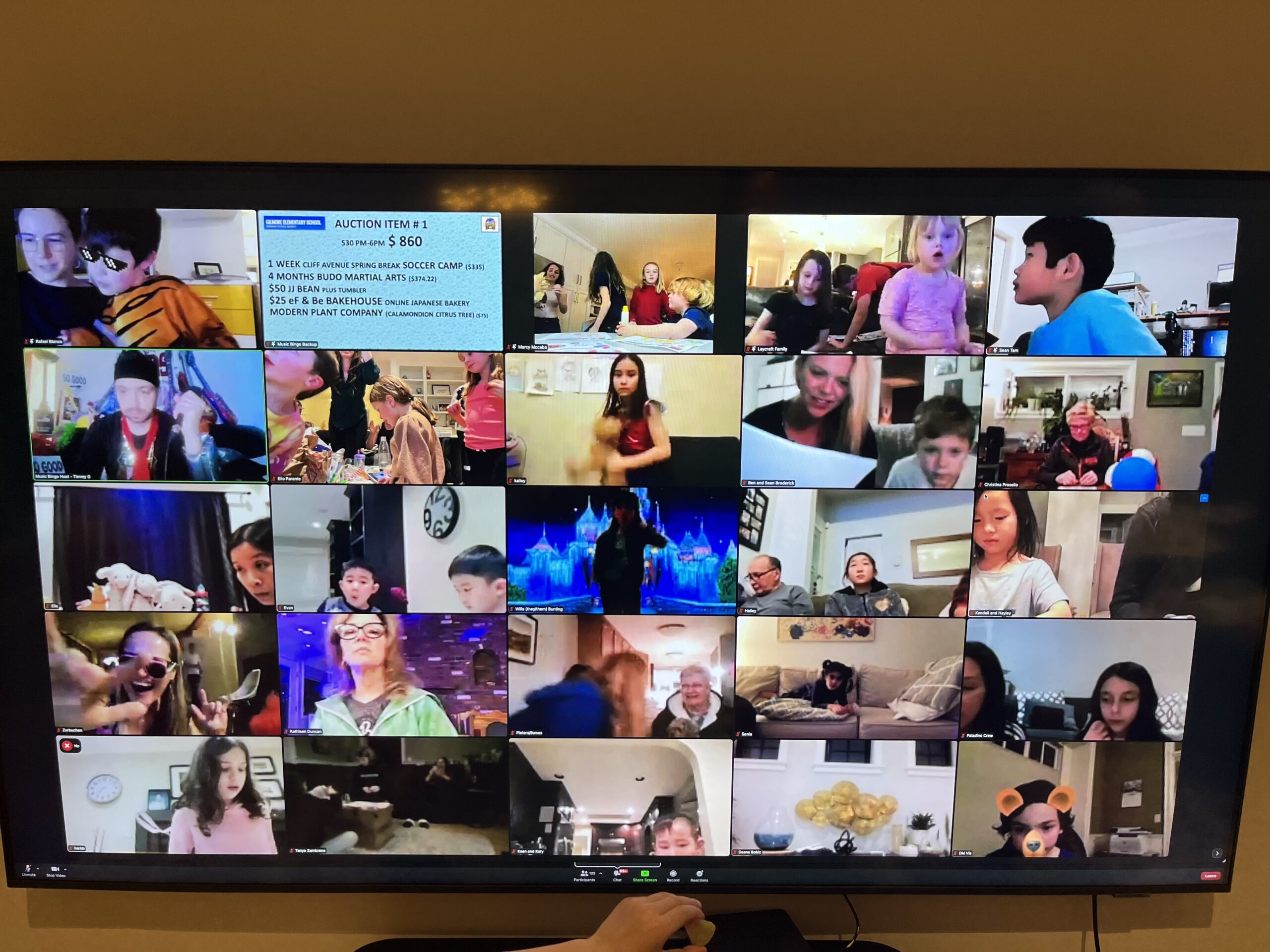 A huge thank you to everyone who participated and donated to make our Music Zoom Bingo a success! Not only was it an enjoyable evening, but we raised over $6200!! 
We also want to give a really big thank you to our two organizers, Andrea Pieters and Camille Parente.  They worked tirelessly to make this happen and ensure we had fabulous prizes and auctions – great job ladies!!
---
2022-01-14
Music Bingo is January 28th.
Come join in the fun!!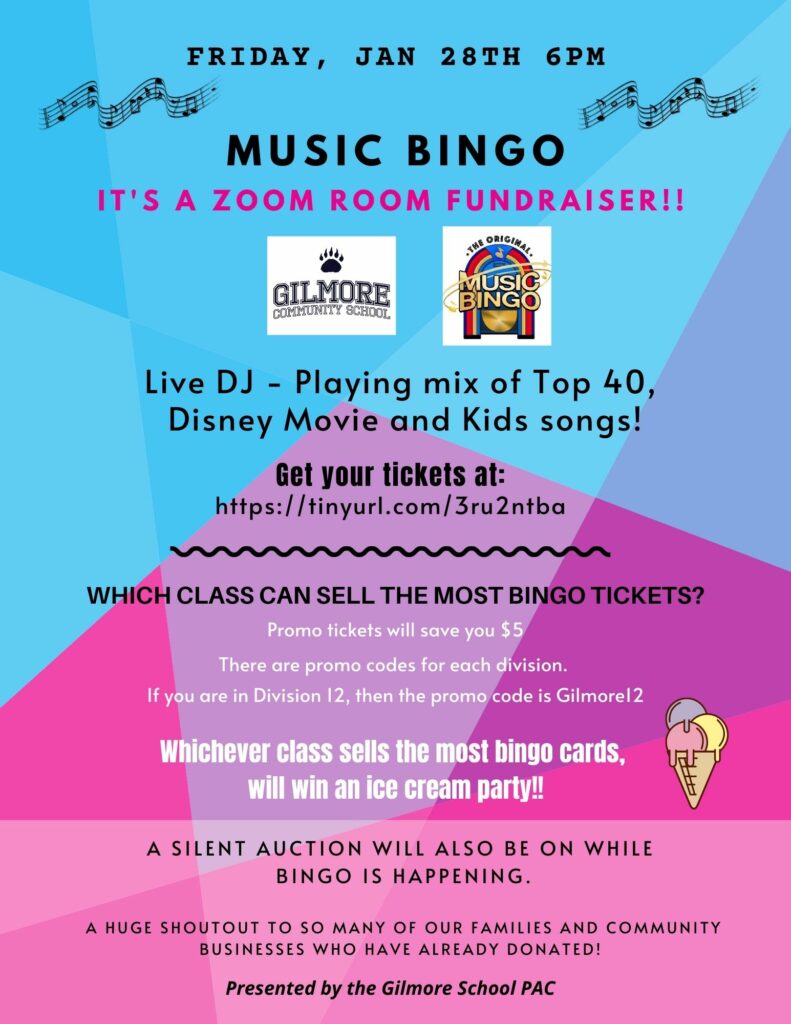 ---
2021-12-09
We had an amazing turnout for our Jingle Bell Walk + Food Drop Off on Dec. 3rd!
It was our most successful Jingle Bell Walk thus far! We want to thank the team of people who helped make it happen.
To Mr. Morton for all his organizing and a huge thank you to all the seasoned and new volunteers for coming out. To the Grade 6 + 7 students for their work and efforts sorting and hauling, to all the classes and teachers for distributing the notices throughout the whole neighbourhood and to Steff Kobialka for photographing the event. We'd also like to thank the Community Office team for all their efforts and last, but not least, we want to thank the ENTIRE COMMUNITY for donating all the food, coats and clothing!!
We are truly grateful for your continued support and generosity.

A big shout out to Heights Coffee Co. (they are a former Gilmore School family) for coming out and supplying their delicious coffee to everyone who came by. The hot coffee certainly added some wonderful cheer to the brisk morning. Be sure to order your Heights Coffee Holiday Gift Boxes (through School Cash Online). The fundraiser runs until December 13th.

We would also like to thank all the classes that were able to walk by Seton Villa on Friday. Though the residents were not as visible as last year, they wanted to pass this message along to let us know how much it meant to them:
Dear Gilmore Community School,

Thank you so much for the wonderful words of kindness and happy holiday wishes from the students cards! We were up in the penthouse after exercise and we waved to you, but it must have been hard to see us.

I wish we could have invited you in, but the residents were mostly waving from their windows.

Just the sound of all the kids giggles and laughter brought so much joy!

I don't know if Gilmore school has an Instagram account, but I'll tag you guys in our thank you post!

I am so thankful that we have you to connect us with the little ones!

Hope to meet you in person one day!

Warmly,

Nellmarie Uludag Recreation Assistant, Seton Villa Retirement Centre
Thank you to everyone for making a difference in our community.
Warm regards,
Marcy McCabe, Teresa Zaitsoff, Nancy Truong, Pam Warner, Heather Telford, David and Cathy Autiero
Gilmore Community Council Executives
---
Ways to Volunteer or Activities to look forward to!
Jingle Bell Walk – Food Drop Off – Dec. 3
The 6th Annual Jingle Bell Walk Food Drop Off – Friday, Dec 3rd 8:00 – 11:30.
On Friday, December 3rd between 8:00 and 11:30 am, we will be conducting the Sixth Annual Jingle Bell Walk. We will be collecting non-perishable food items for the Food Bank, along with any new or gently used clothes or jackets. Please bring any items to donate to our donation station out front of the school.
* All Volunteer Spots Filled. THANKS TO ALL!!!
Tasks: 2 Crossing Guard volunteers required to ensure safety, Volunteers to help with setup and receive and sort donated food, clothing and coats.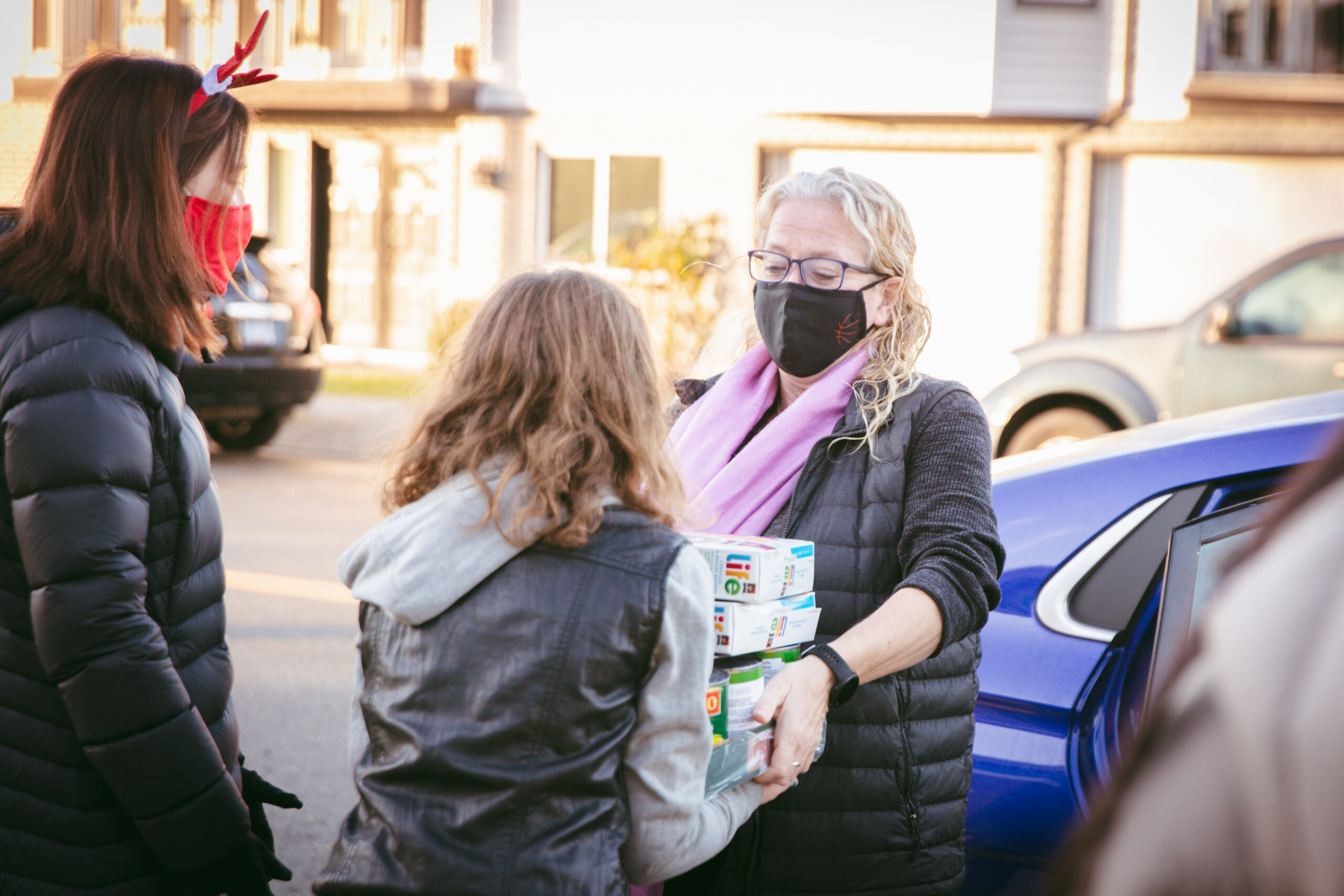 Greater Vancouver Food Bank Volunteers
We are planning our next Gilmore Community Volunteer Shift at the Greater Vancouver Food Bank Distribution Centre. It's a great opportunity to work with and meet Gilmore parents while helping out. We are securing future dates for Gilmore Group Shifts at the Greater Vancouver Food Bank and will post these as soon as they are provided. The time commitment is typically 8:30am-noon.
Location: 8345 Winston St, BurnabyDate: Jan/Feb – date to be determined
Task: Sort food and pack in boxes at Greater Vancouver Food Bank sorting facility.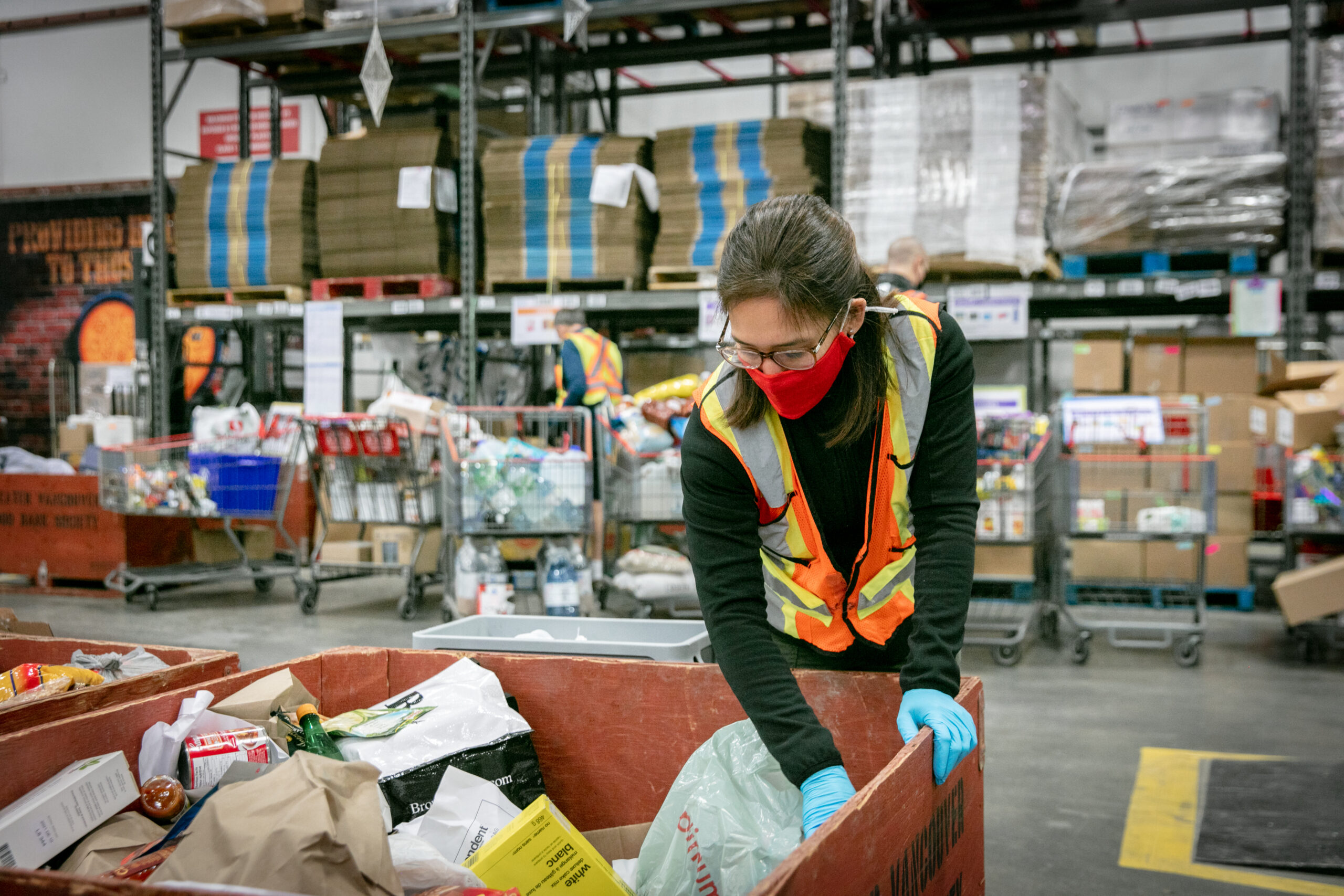 Gilmore Supports the Seniors at Seton Villa – Stocking + Gift Donations
We had an amazing response last year to our new initiative, Stockings + Gifts for Seniors at Seton Villa.
We have included Senior Gift Tags on the Angel Tree and will be getting a list of names of Seniors who have no family or connections. In addition to providing stocking stuffers, we work with Seton Recreation Team to ensure everyone has a gift at Christmas.
If you have items to donate, please send them to school with your children.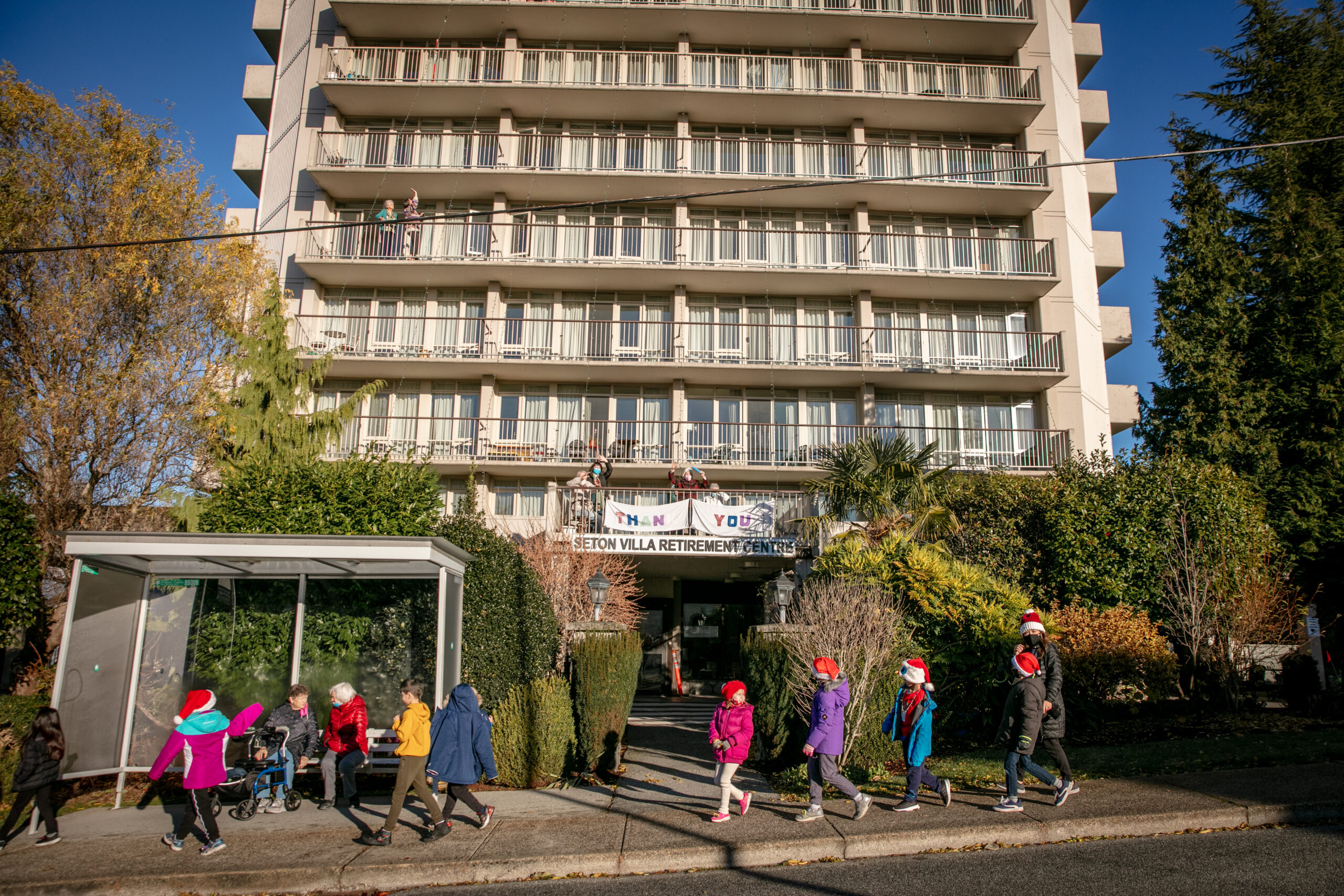 Online Music Bingo
We are looking to have a Music Bingo fun night early next year. It will a fun entertaining night that keeps our community engaged while raising funds. We will be needing a group of people to help organize, as well as looking for donations for prizes. Details will follow.
---
2021-2022 Activities:

2021-09-15
We are working to see what Fall Activities are permitted with existing restrictions. We will update this area as soon as possible.
Warmly,
Gilmore Council Committee
---
2020-11-18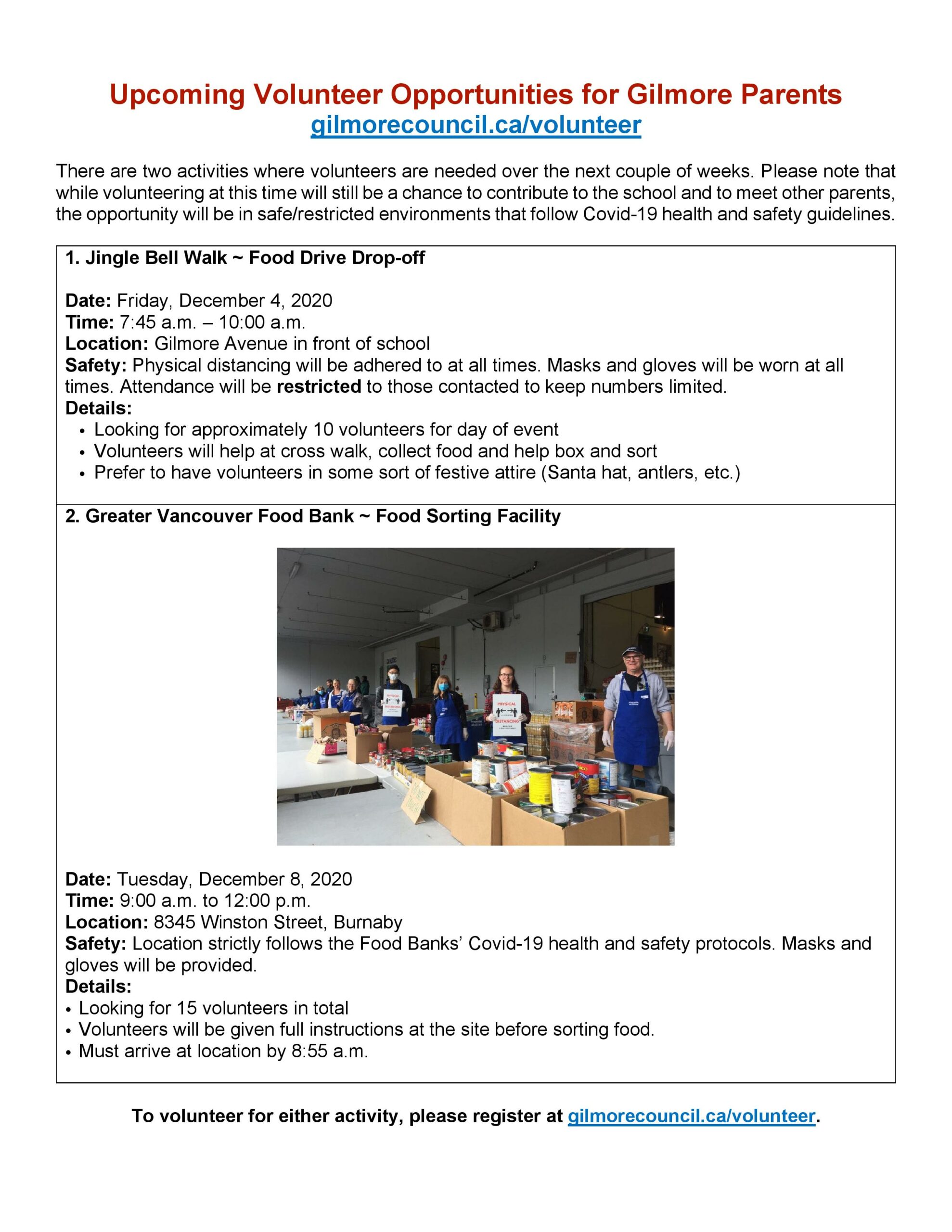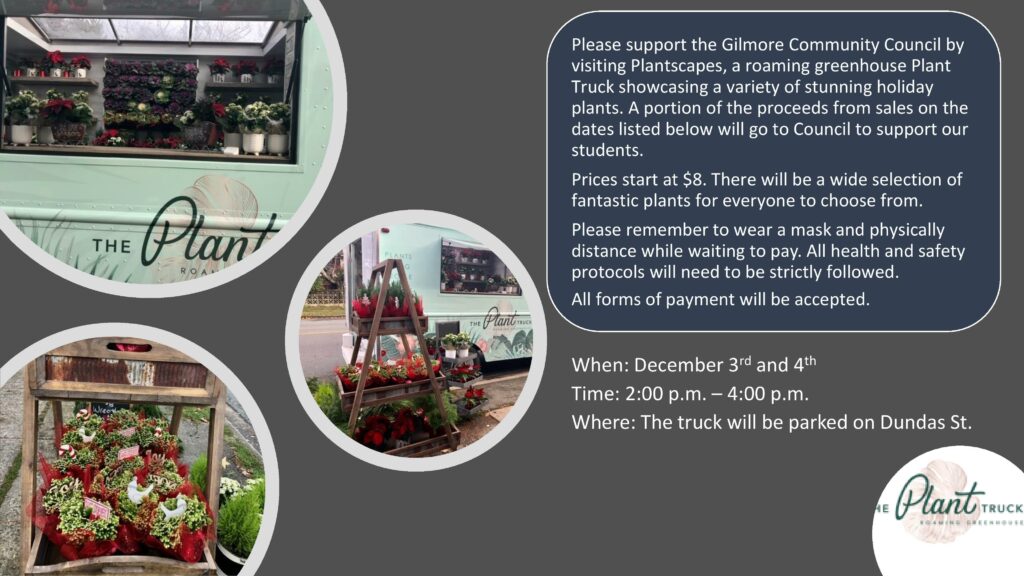 ---