On Friday, April 9 our school will be holding a Walkathon to raise the remaining funds needed to build our highly anticipated multi-sport court. Please consider sponsoring a student and making a donation to this initiative!
Donations can be made online via the School District's donation page. Instructions are provided below: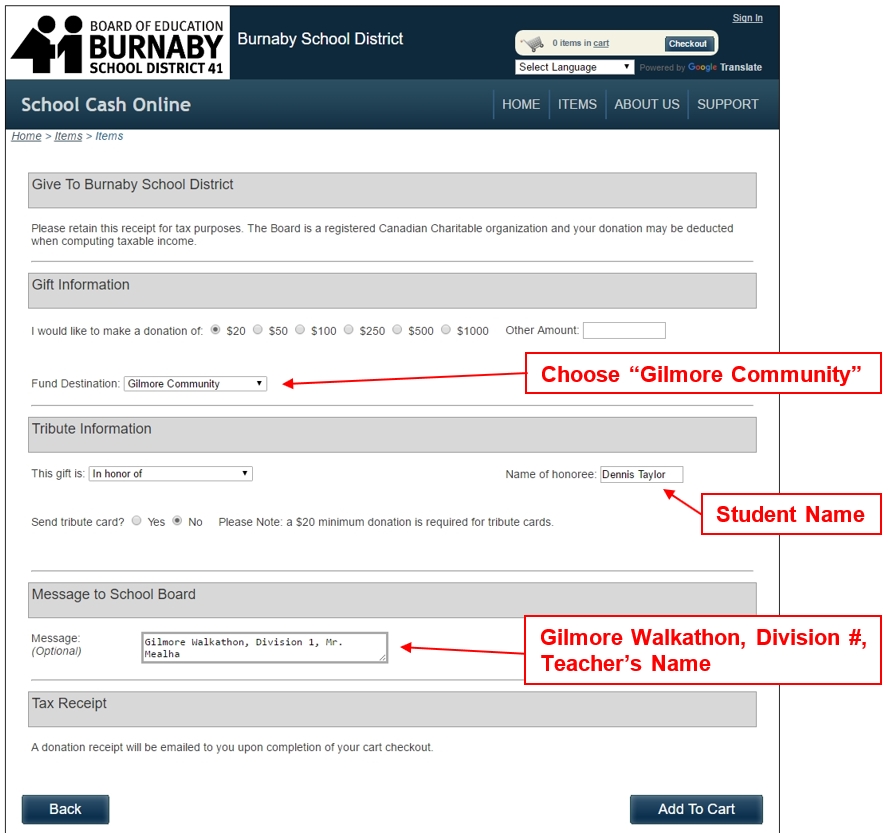 1) Under "Gift Information" choose or write your donation amount and then select "Gilmore Community" for the fund destination.
2) Under "Tribute Information" select "In honor of" and write the student's full name in the name of honoree field.
3) Under "Message to School Board" write "Gilmore Walkathon" and the student's Division and/or Teacher.
4) Click "Add To Cart" and proceed with payment.
Thank you for your support!