2022-04-10
Fun for all ages!
You'll likely have noticed that the new Sport Court is being enjoyed by the students of all ages, as well as local community members. We're so happy that so many are having fun and using this new great asset to our school and greater community. Please continue to Be Safe, Kind and Fair! 😀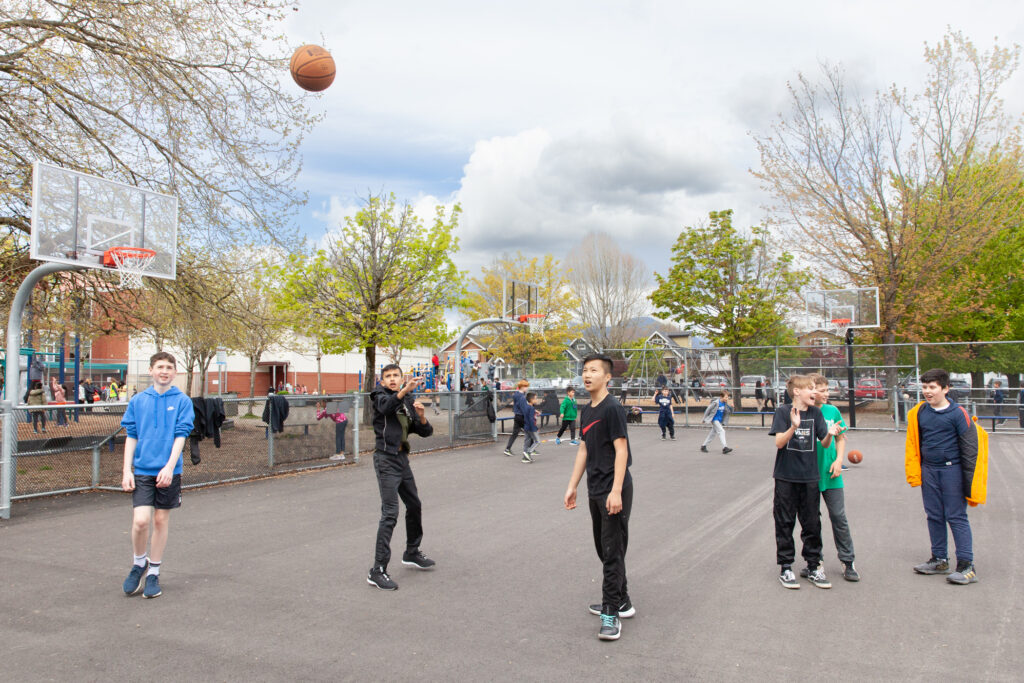 ---
2022-02-18
Multi-sport Court Progress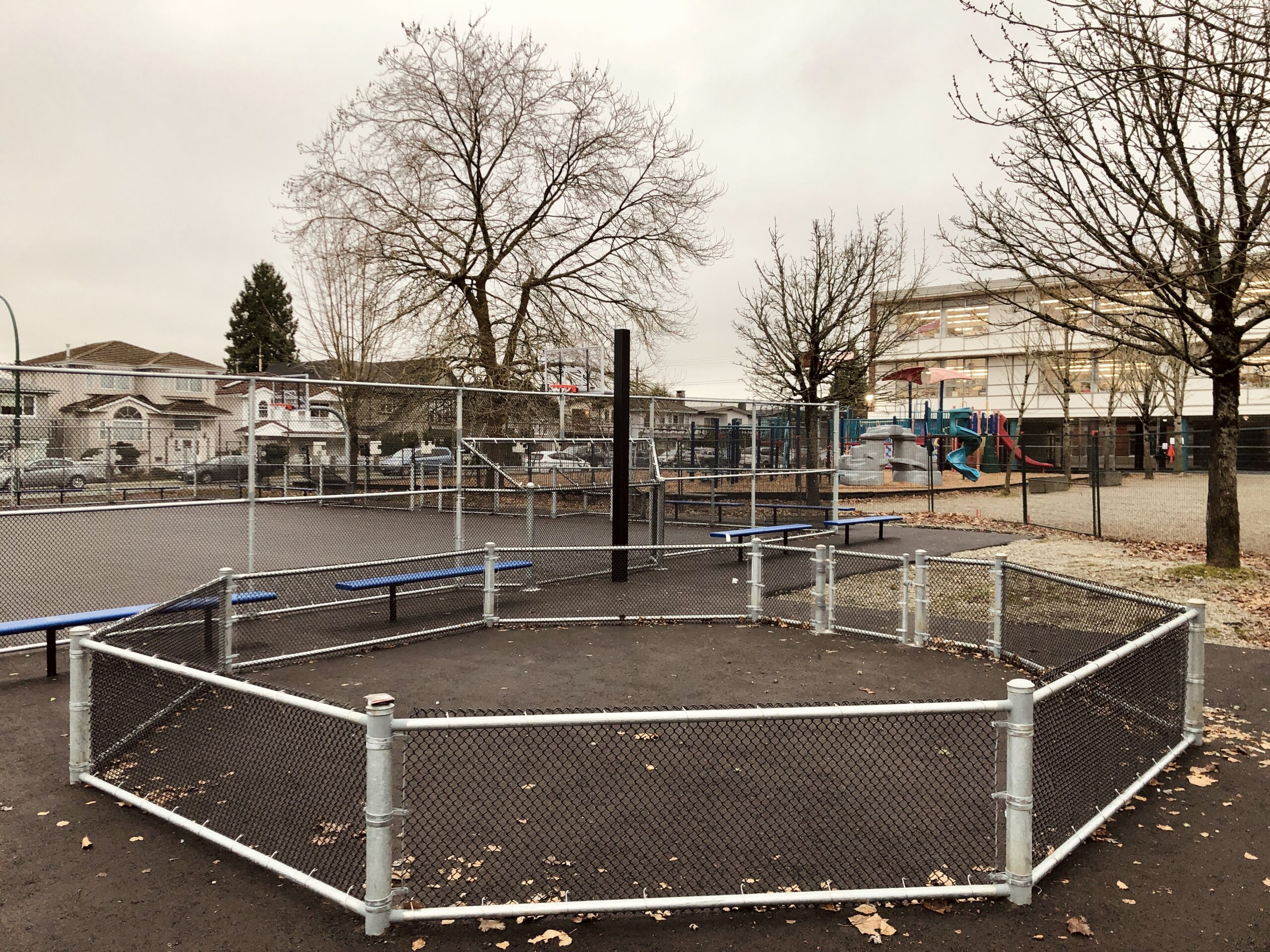 As you may have seen, the court is progressing along. The basketball hoops are all up, HOORAY!!!
The final steps need to happen with ground repair, fencing touch ups, deficiency walk through and correction. We will do a soft opening for the students and staff as soon as this is completed, so the students can have access. The painting of the court in bright fun colours, is weather dependent and will happen at a future time. We will plan a big launch event once that is completed and will hopefully be able to include everyone in this celebration with eased restrictions permitting.
Warmly,
Gilmore Parent Advisory Council
---
2022-01-14
Multi-sport Court Progress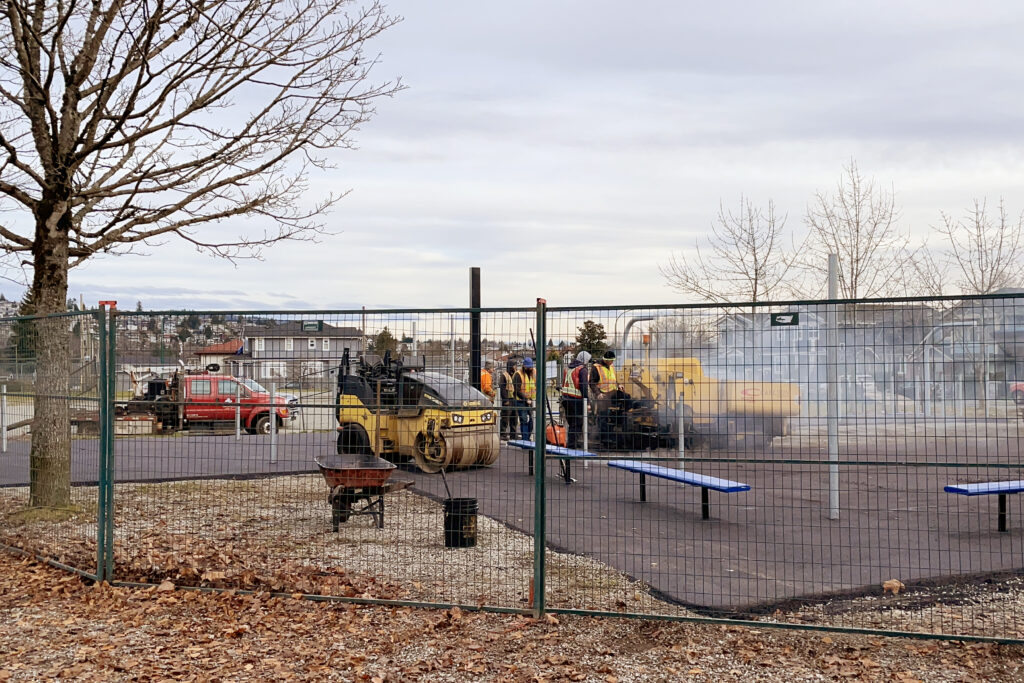 Over the winter holiday break there was a lot of action going on for our sport court. A large crew of workers came by with their machinery to lay the black asphalt surface for us. It's exciting to see this big change.
Warmly,
Gilmore Council
---
2021-12-09
Multi-sport Court Progress
We don't have official info on a completion time, but the posts are all in and a crew has been prepping the area for surface install. It's exciting to see!!
Warmly,
Gilmore Council
---
Hello Gilmore Community,
Just a quick update for you. The delay in construction has been attributed to a back order of the required basketball hoops. They had not left China in August and we were told they would take 2-3 months to reach Vancouver. So hang tight, it will all be worth the wait!
Warmly,
Gilmore Council
---
2021-02-18
Multi-sport Court Progress
After receiving approval from the Board last March (and a small delay due to the ongoing pandemic), we are pleased to announce that construction of our highly anticipated, multi-sport court will begin in the coming months! Take a look at the court drawings and spread the news!!
If you would like to support this project, please considering sponsoring a student or making a donation to our upcoming Walkathon.